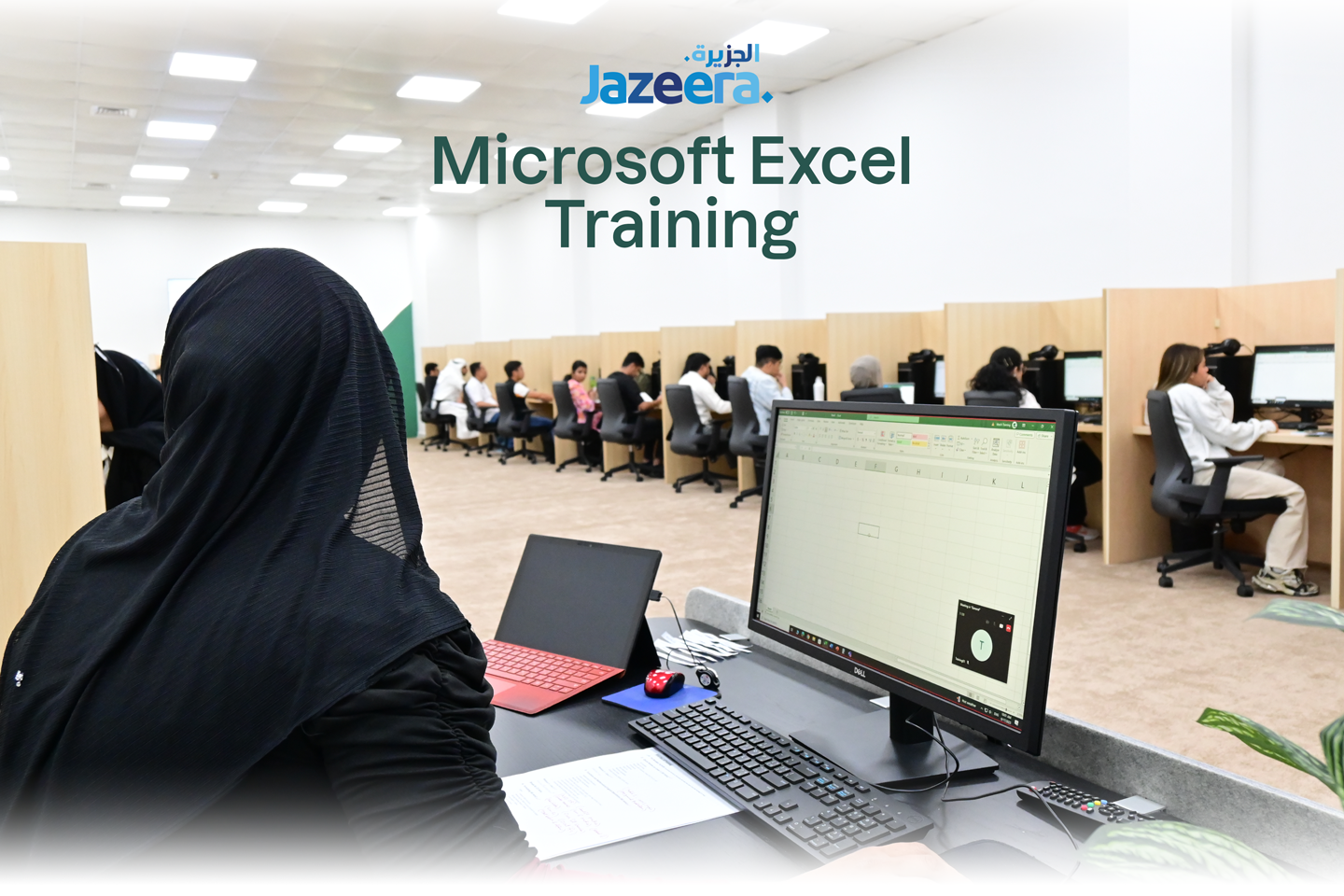 Microsoft Excel Training for Jazeera Airways
In collaboration with Jazeera Airways, ktech Institute for Private Training delivered an extensive Microsoft Excel training program. We covered a broad spectrum of Excel skills, commencing with Excel Essentials, tailored for beginners to excel in navigating and using the platform. Participants then progressed to Excel Empowerment, an intermediate course that delved into advanced functions, data analysis techniques, and visualization tools. Our experienced instructors guided learners through this structured program, enabling them to master Excel with assurance and efficiency.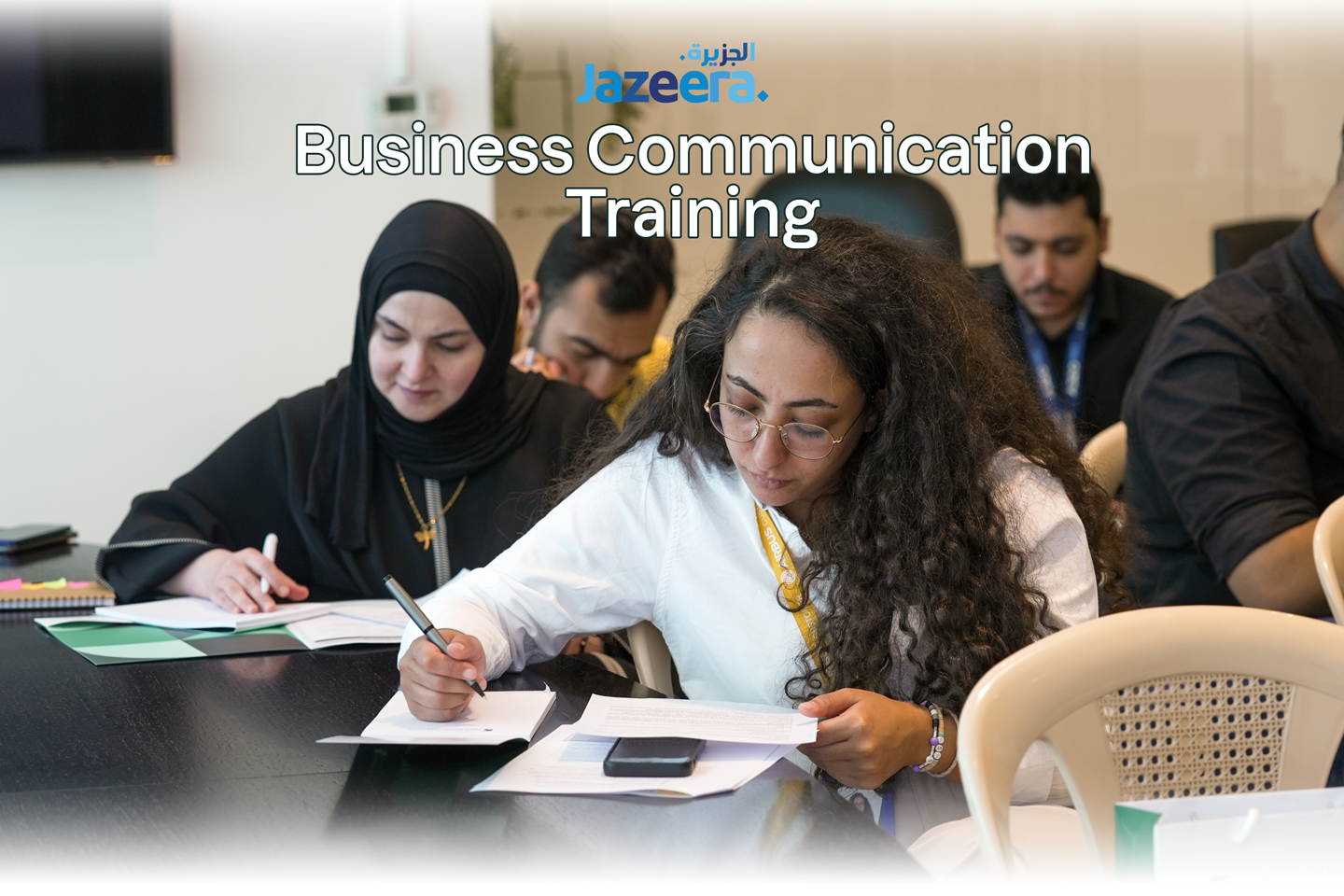 Business Communication Training for Jazeera Airways
ktech Institute for Private Training extended its expertise to Jazeera Airways with a specialized "Business Communication" training program. The Head of the Institute – Nourah Al Oseimi, personally conducted this training at Jazeera Airways' headquarters, ensuring a tailored and in-depth learning experience. The program encompassed crucial topics such as email etiquette, email structure, report writing, and more. This on-site training offered valuable insights and practical knowledge to enhance communication skills within the Jazeera Airways team.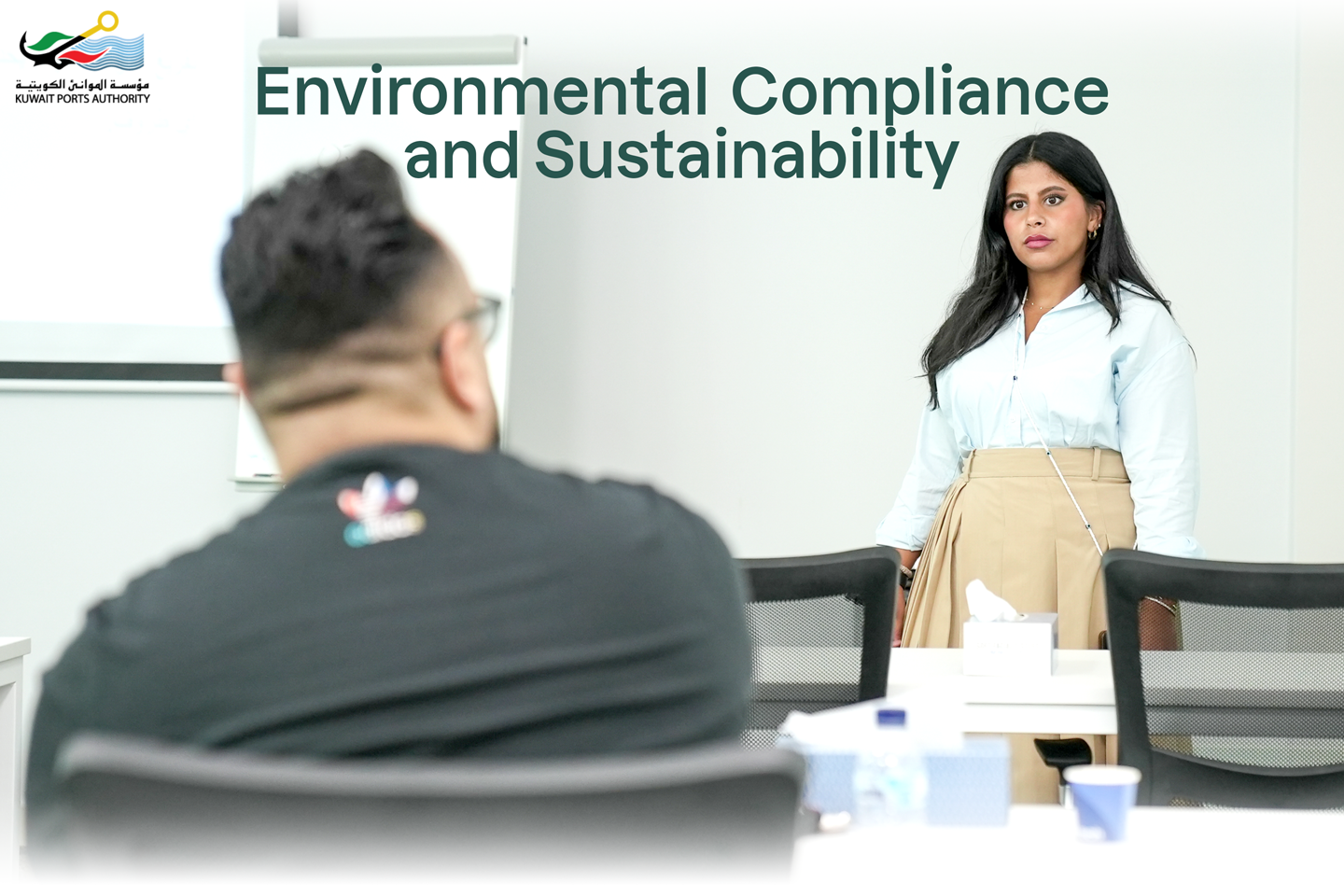 Environmental Compliance and Sustainability Training for Kuwait Ports Authority
ktech Institute for Private Training delivered Environmental Compliance and Sustainability training to Kuwait Ports Authority, aimed at cultivating a thorough grasp of environmental standards and sustainability practices within port operations. The program covered various essential aspects, including the implementation of environmental management systems, ballast water management, pollution prevention methods, waste management and disposal strategies for eco-friendly practices, as well as measures to enhance energy efficiency and reduce emissions. This training empowered the Kuwait Ports Authority with the knowledge and skills needed to maintain environmental compliance and promote sustainability in their operations.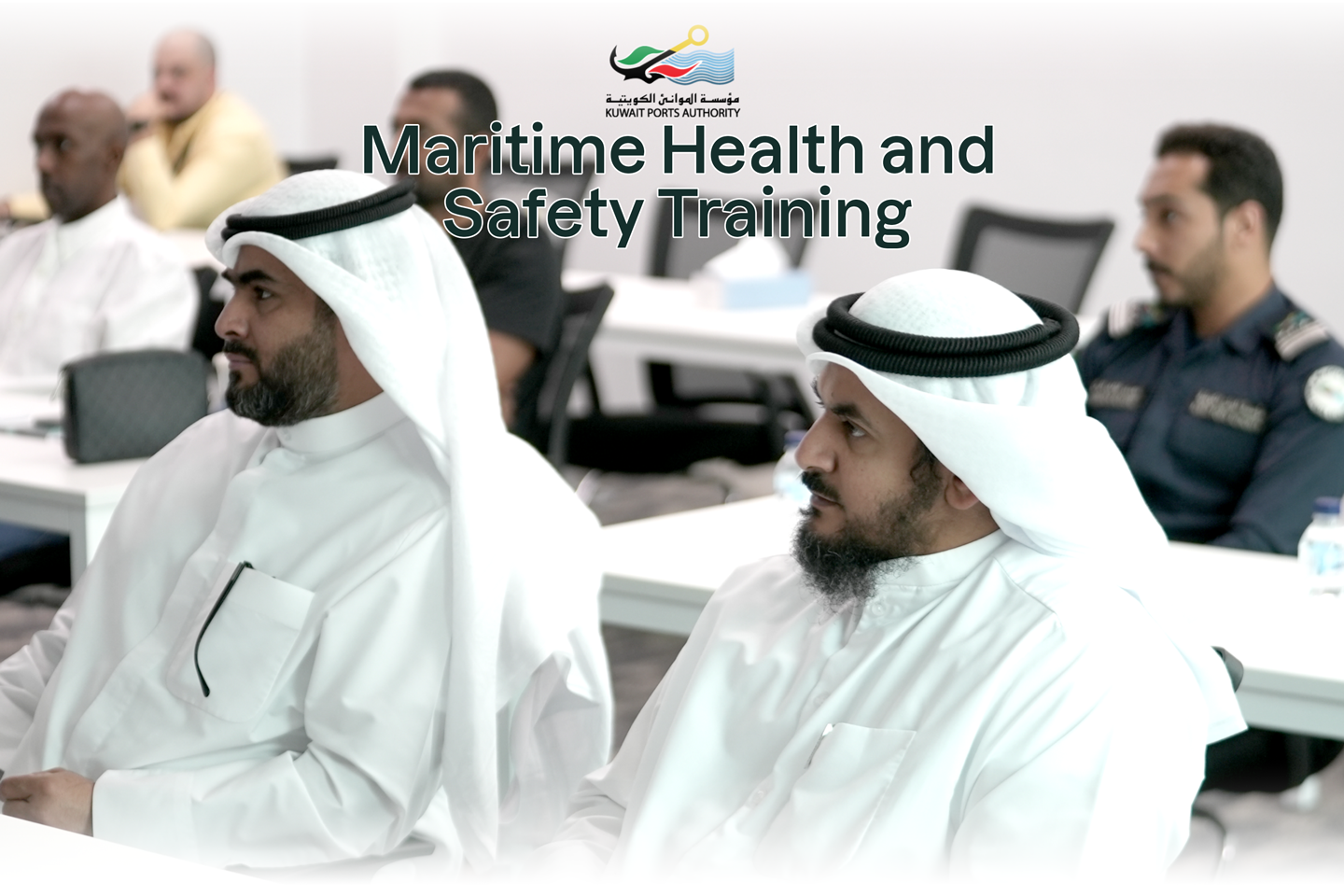 Maritime Health and Safety Training for Kuwait Ports Authority
The ktech Institute for Private Training delivered specialized "Maritime Safety and Security" training to the Kuwait Ports Authority, focusing on cultivating a thorough understanding of maritime safety protocols and security measures to ensure the safe and secure operation of maritime activities. The program encompassed ISPS Code compliance, effective vessel traffic management, crisis response, and cybersecurity implementation for data protection. This training program reinforced the Kuwait Ports Authority's commitment to upholding the highest standards of maritime safety and security.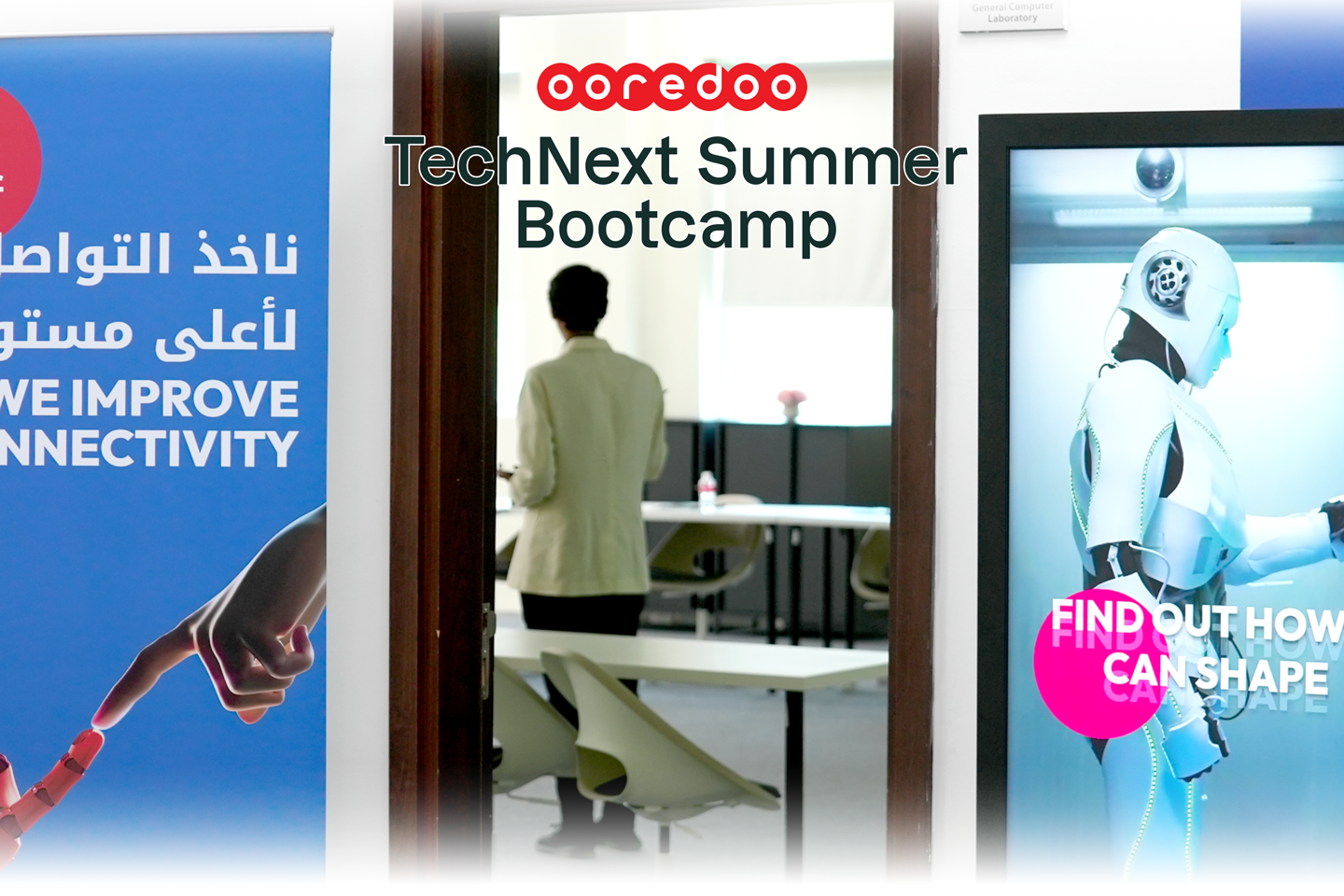 TechNext Summer Bootcamp
In collaboration with Ooredoo, ktech Institute for Private Training presents the TechNext Summer Bootcamp, a program tailored for executives, C-level leaders, directors, and business owners. This initiative empowers participants with the latest technology insights, enabling strategic decision-making, fostering innovation culture, and promoting networking and collaboration. With Ooredoo as our partner, we're committed to advancing tech literacy and innovation among today's business leaders.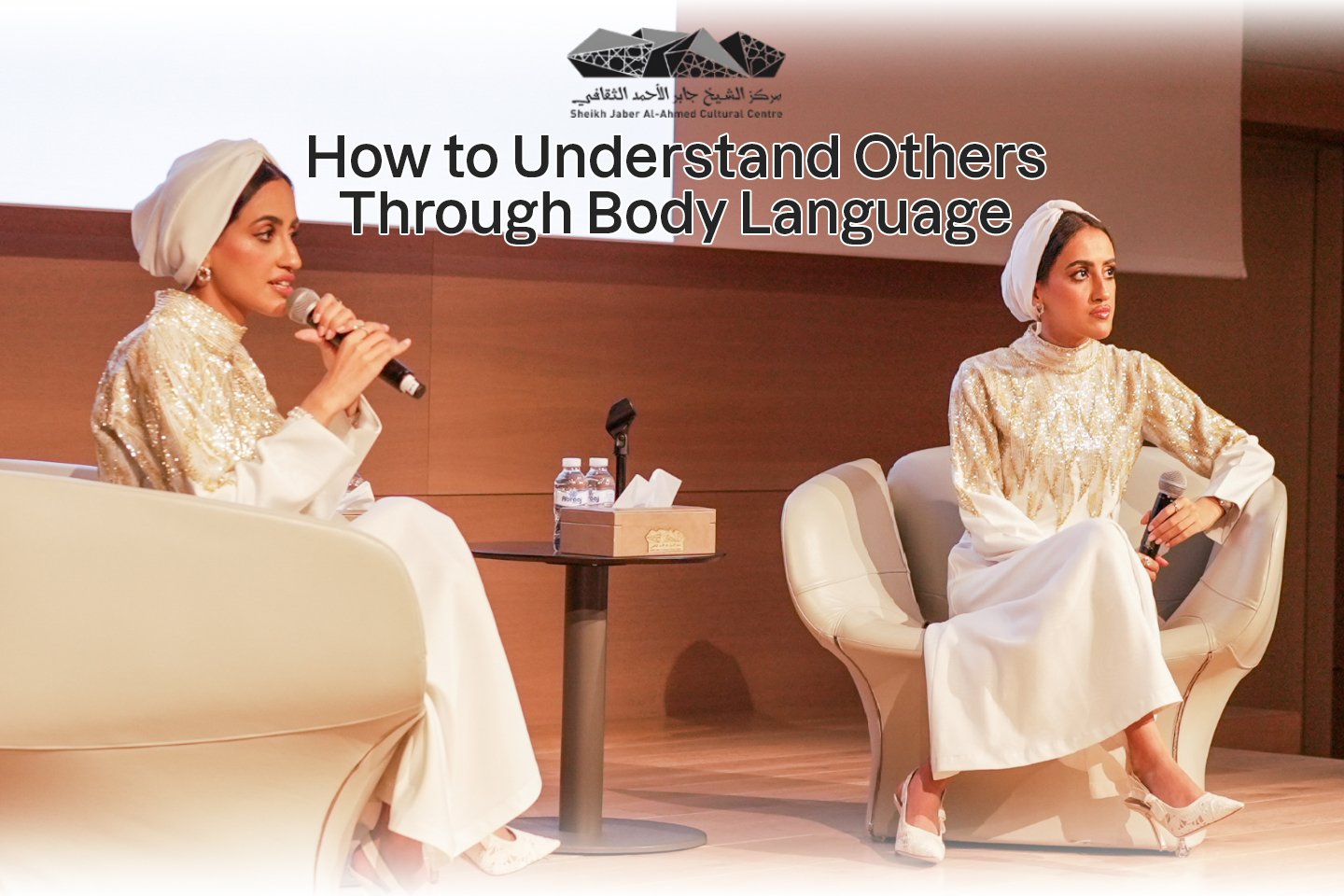 How to Understand Others Through Body Language
We organized a masterclass conference titled "How to Understand Others Through Body Language" in collaboration with the Sheikh Jaber Al-Ahmad Cultural Center. Renowned experts Sarah and Hajar Abdul Rahman shared their profound insights on body language and humanities during the event. Attendees gained valuable knowledge on non-verbal communication and its significance in the field of humanities. With engaging presentations and interactive sessions, the conference provided a unique opportunity to sharpen interpersonal skills and foster deeper connections through the power of body language.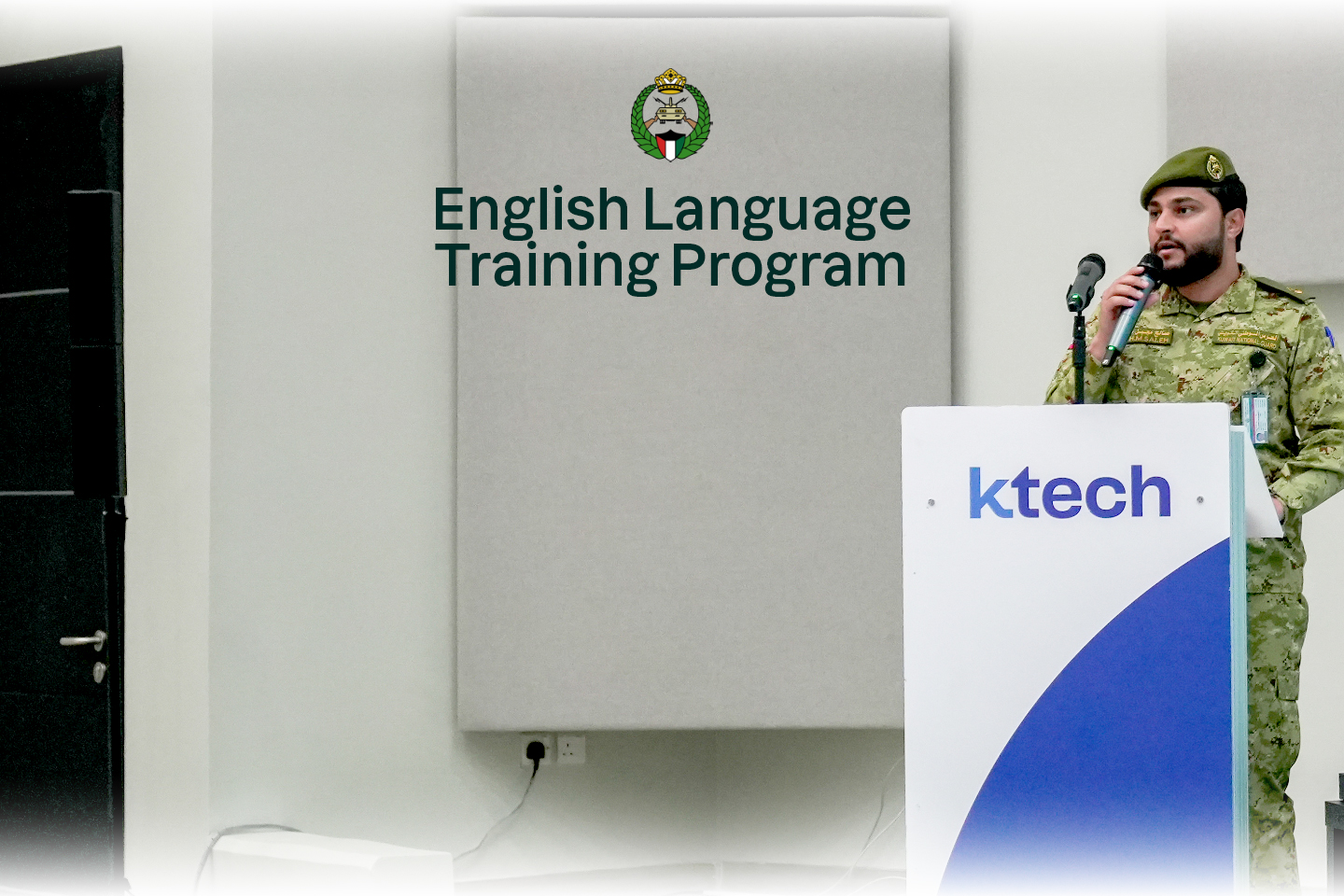 English Language Training Program for Kuwait National Guard
In March 2023, ktech Institute for Private Training facilitated an intensive English Language Training Program tailored for the Kuwait National Guard. This specialized training was meticulously crafted to enhance the language proficiency of the participants. The course, focused on enhancing verbal and written English proficiency, crucial for operational clarity and international cooperation.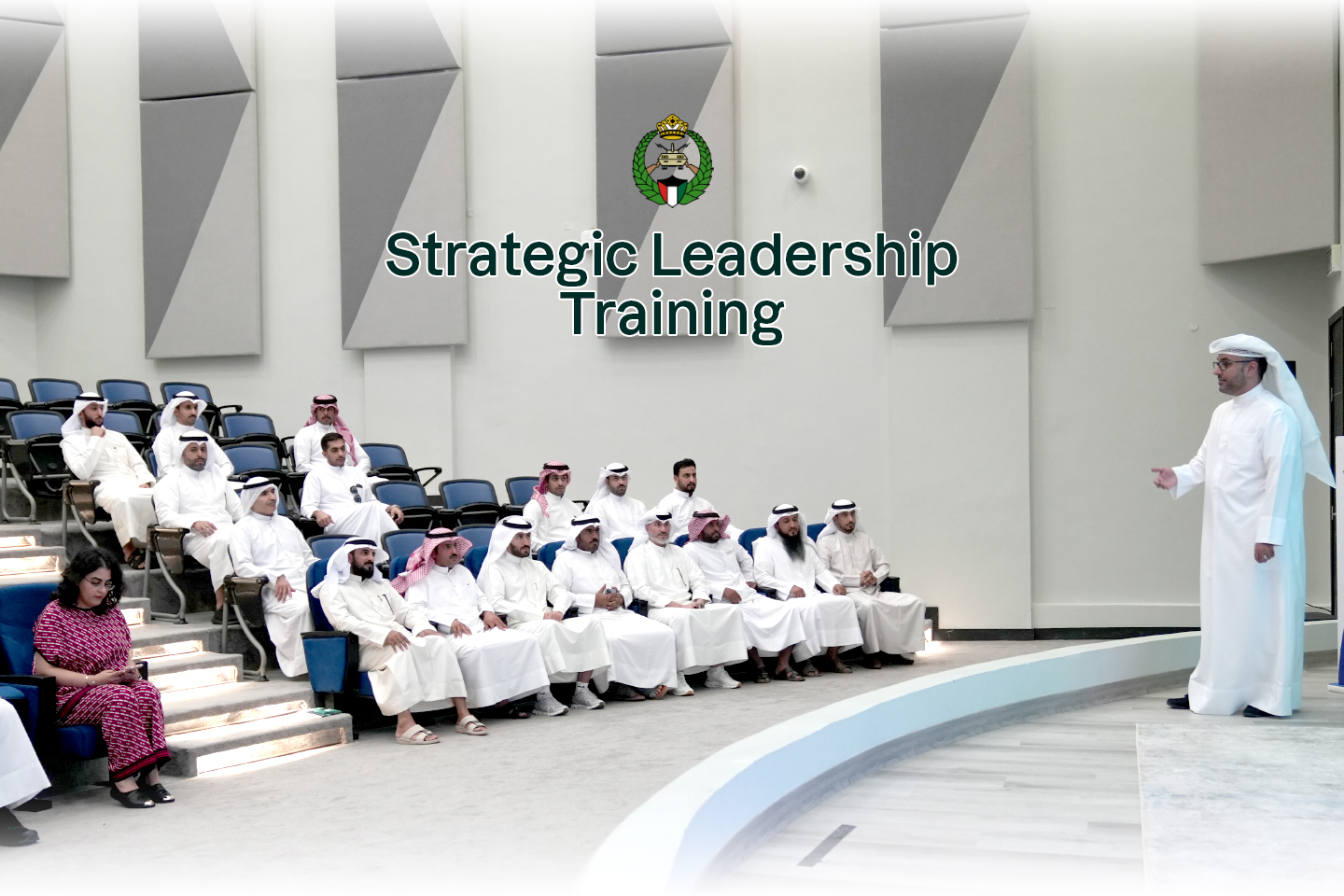 Strategic Leadership Training for Kuwait National Guard
ktech Institute for Private Training designed and delivered a comprehensive Strategic Leadership training program for the Kuwait National Guard. This session was specifically tailored to cultivate essential leadership skills and strategic thinking among the participants. Through interactive discussions, case studies, and leadership frameworks, the training aimed to develop and enhance the leadership capabilities of the National Guard personnel, empowering them to steer the organization towards its strategic goals.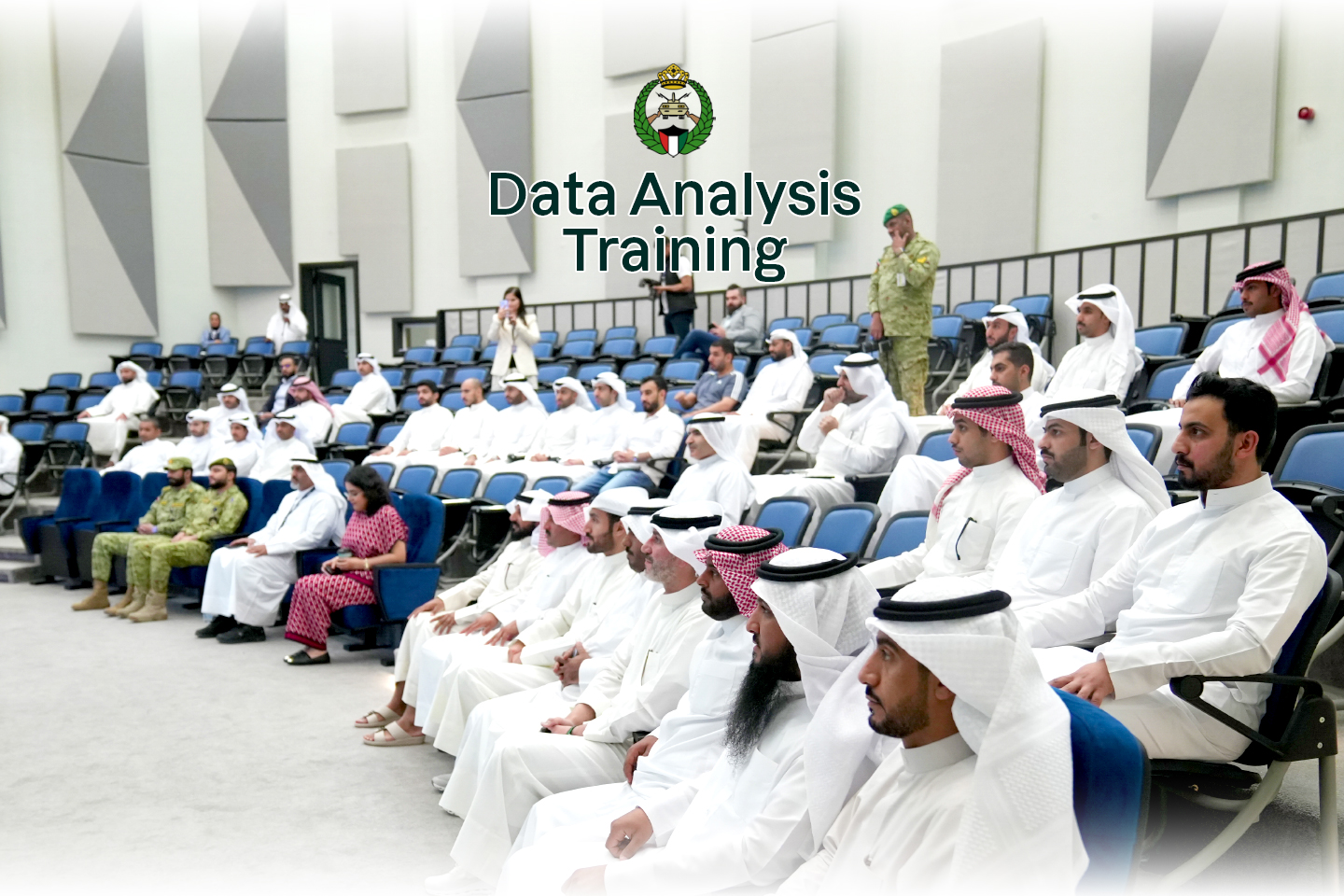 Data Analysis Training for Kuwait National Guard
March 2023 witnessed a specialized Data Analysis training session conducted by ktech Institute for Private Training for the Kuwait National Guard. This program was carefully structured to empower participants with the skills and techniques needed for effective data analysis. Through practical demonstrations and real-world case studies, attendees gained a comprehensive understanding of data interpretation, enabling them to make informed decisions and contribute meaningfully to the National Guard's objectives.
Artificial Intelligence and Digital Transformation Training for Kuwait National Guard
The training on Artificial Intelligence and Digital Transformation addressed cutting-edge technology for Kuwait National Guard. This program provided an in-depth exploration of AI and its role in driving digital transformation. Through a mix of theoretical learning and hands-on applications, participants gained valuable insights into leveraging AI technologies for strategic decision-making and enhancing operational efficiency within the Kuwait National Guard.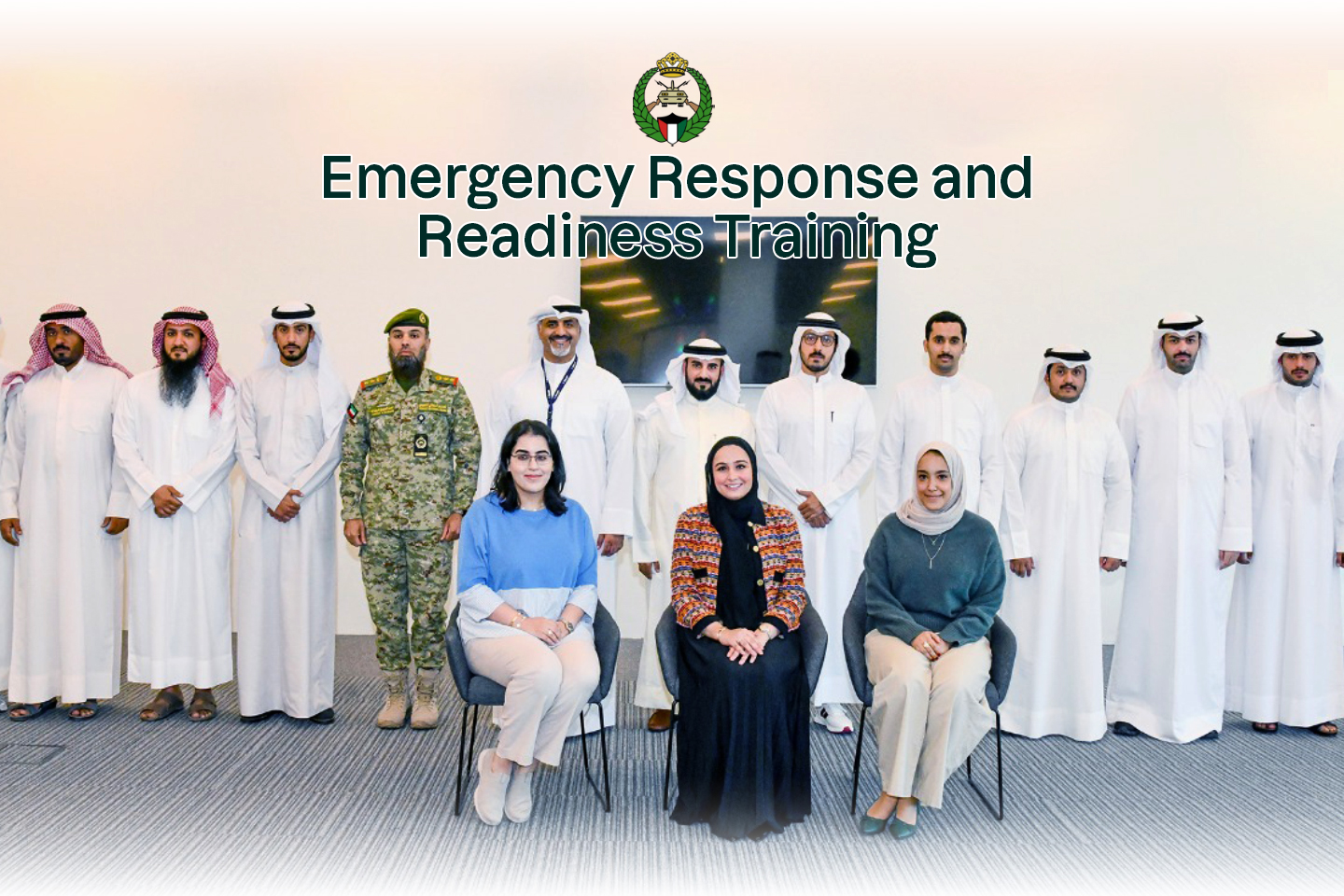 Emergency Response and Readiness Training for Kuwait National Guard
The "Emergency Response and Readiness" training fortified Kuwait National Guard members with swift and effective response techniques during crises. This training addressed critical aspects of preparedness, response protocols, and crisis management. With a mix of theoretical frameworks and practical scenarios, participants were equipped with the necessary tools and strategies to effectively handle emergencies, ensuring readiness and swift response in challenging situations.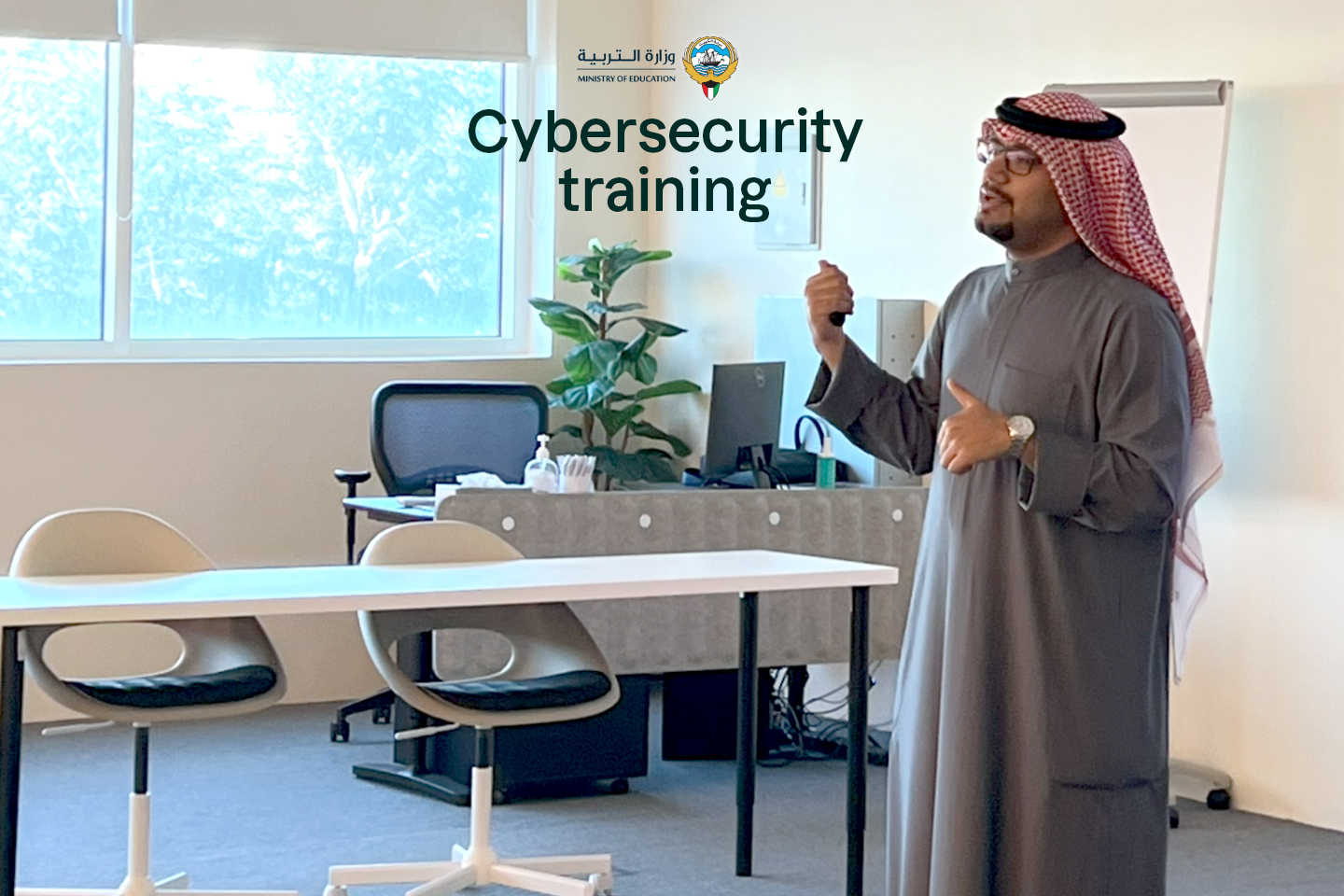 Cybersecurity Training
ktech Institute for Private Training orchestrated a specialized cybersecurity training program for Ministry of Education teachers. The program's curriculum not only addressed the specific requirements of teachers but also emphasized the critical importance of cybersecurity awareness and implementation of best practices within an educational context. This program was a pivotal step in empowering educators with the necessary tools to create a secure and technologically aware learning environment, ensuring the safety and well-being of both teachers and students within the digital realm.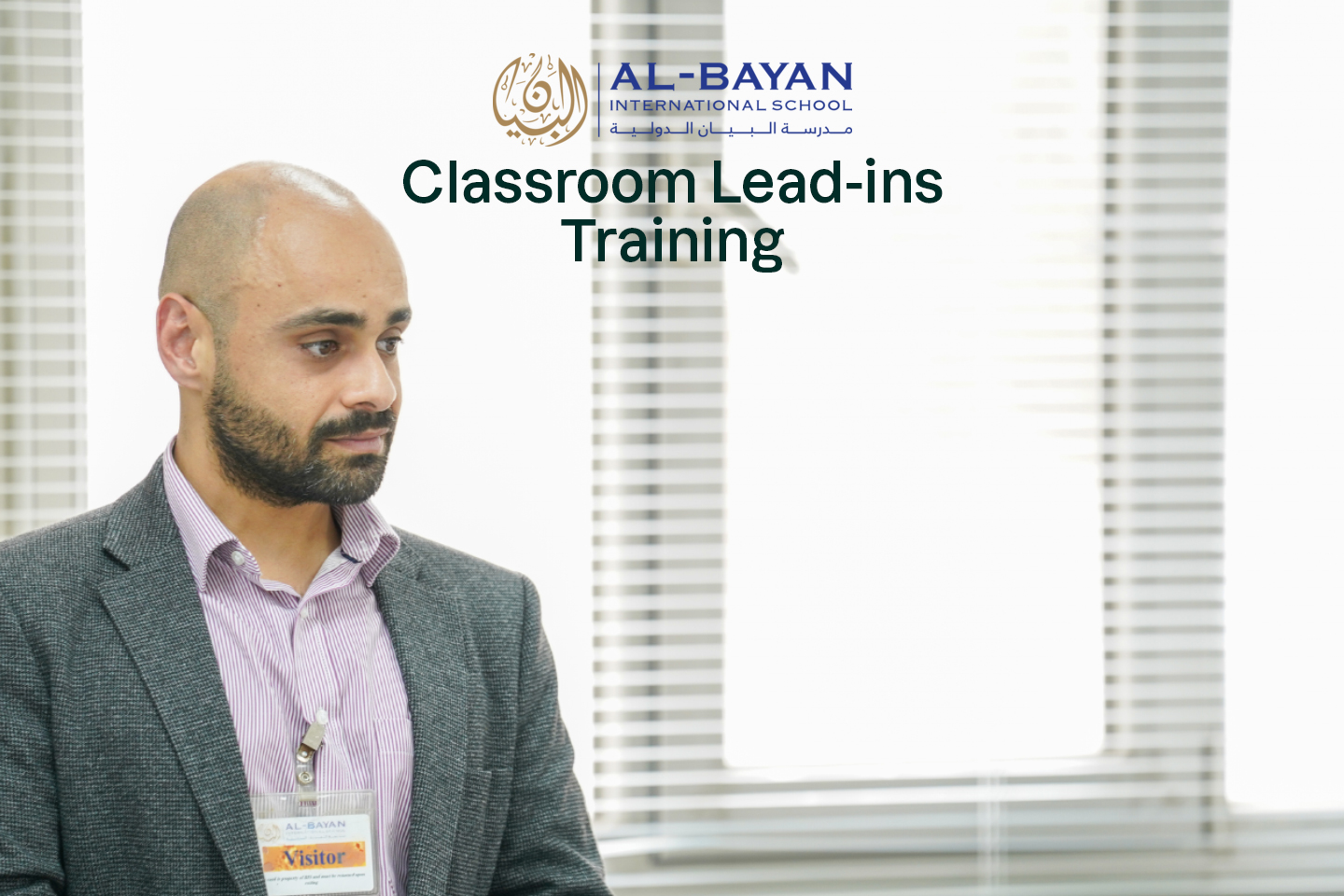 Classroom Lead-ins Training
At Al-Bayan International School, Dr. Saud Buhamdi presented "Classroom Lead-ins," a session centered on the evolution of language teaching. This engaging discussion focused on the evolving landscape of language teaching, advocating for an approach that integrates both enjoyment and student autonomy into lesson planning. Dr. Buhamdi's insights shed light on innovative methods to create a dynamic and interactive learning environment, emphasizing the importance of enjoyable, student-centered approaches in lesson structuring for effective language acquisition.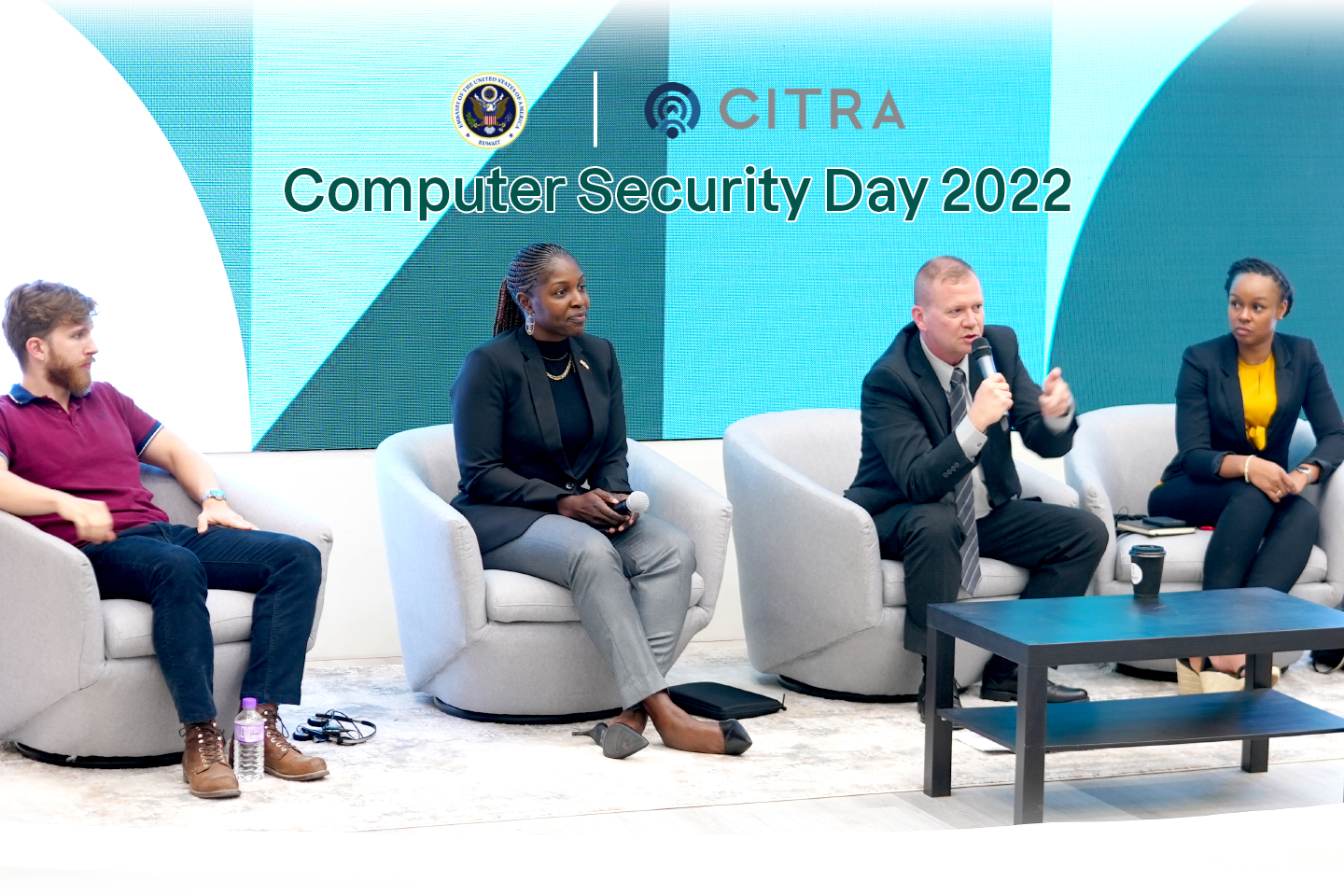 Computer Security Day 2022
On November 30th, 2022, in collaboration with the Embassy of the United States of America in Kuwait and the Communication and Information Technology Regulatory Authority (CITRA), the ktech Institute for Private Training (KIPT) organized a seminar in celebration of Computer Security Day. This event was hosted at the Kuwait Technical College (ktech) campus and underscored the significance of computer security. The seminar delved into diverse career opportunities within the cybersecurity field and provided valuable insights into various types of cyberattacks. This event serves as a platform for promoting awareness, knowledge, and proactive measures in safeguarding digital environments, aligning with global efforts to enhance cybersecurity on this important international observance.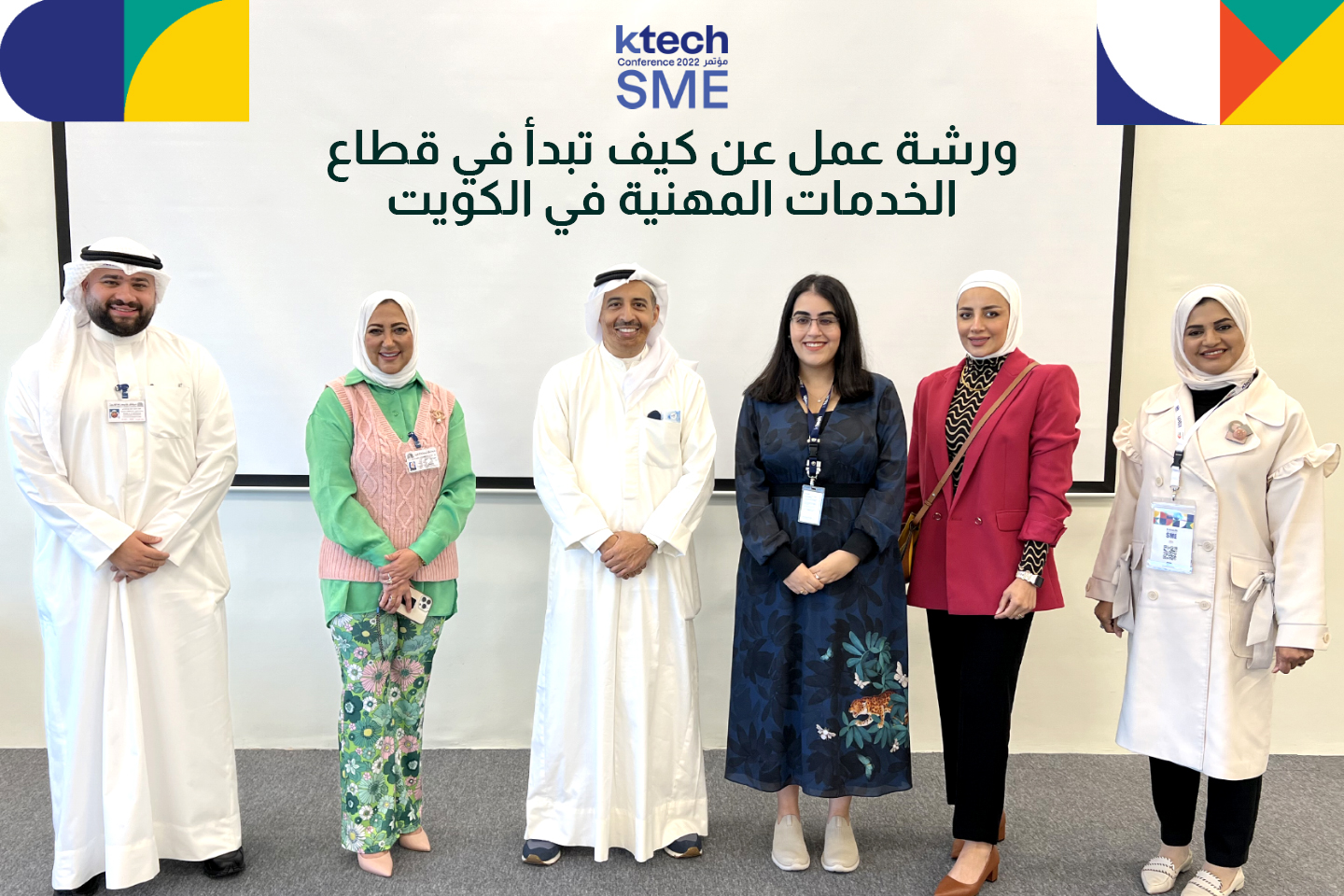 SME 2022 – ورشة عمل عن كيف تبدأ في قطاع الخدمات المهنية في الكويت
As a part of the SME conference held by Kuwait Technical College, ktech Institute for Private Training organized a stimulating workshop with Mr. Fawaz Al-Sirri of Bensirri Public Relations on November 23rd, 2022. Mr. Fawaz led a captivating workshop delving into the Public Relations industry in Kuwait. This insightful session provided an overview of the PR landscape, discussing the establishment of PR firms, handling challenges, and harnessing Kuwait-based relationships to fortify businesses. It illuminated both opportunities and challenges present in service-oriented SMEs, offering comprehensive guidance for aspiring entrepreneurs in the professional services sector.
SME 2022 – Starting Your Own Business Workshop
On November 23rd, 2022, Mr. Khaled Alhamad, the author of "افتح Business," and Mr. Eyad Zaben from Sports Vision Academy facilitated an interactive and informative session. Participants were guided through the intricacies of starting a business, delving into creative business concepts, addressing challenges, and emphasizing the significance of acquiring relevant business information. The workshop offered a diverse exploration of business strategies, with specific insights tailored to sectors such as sports marketing.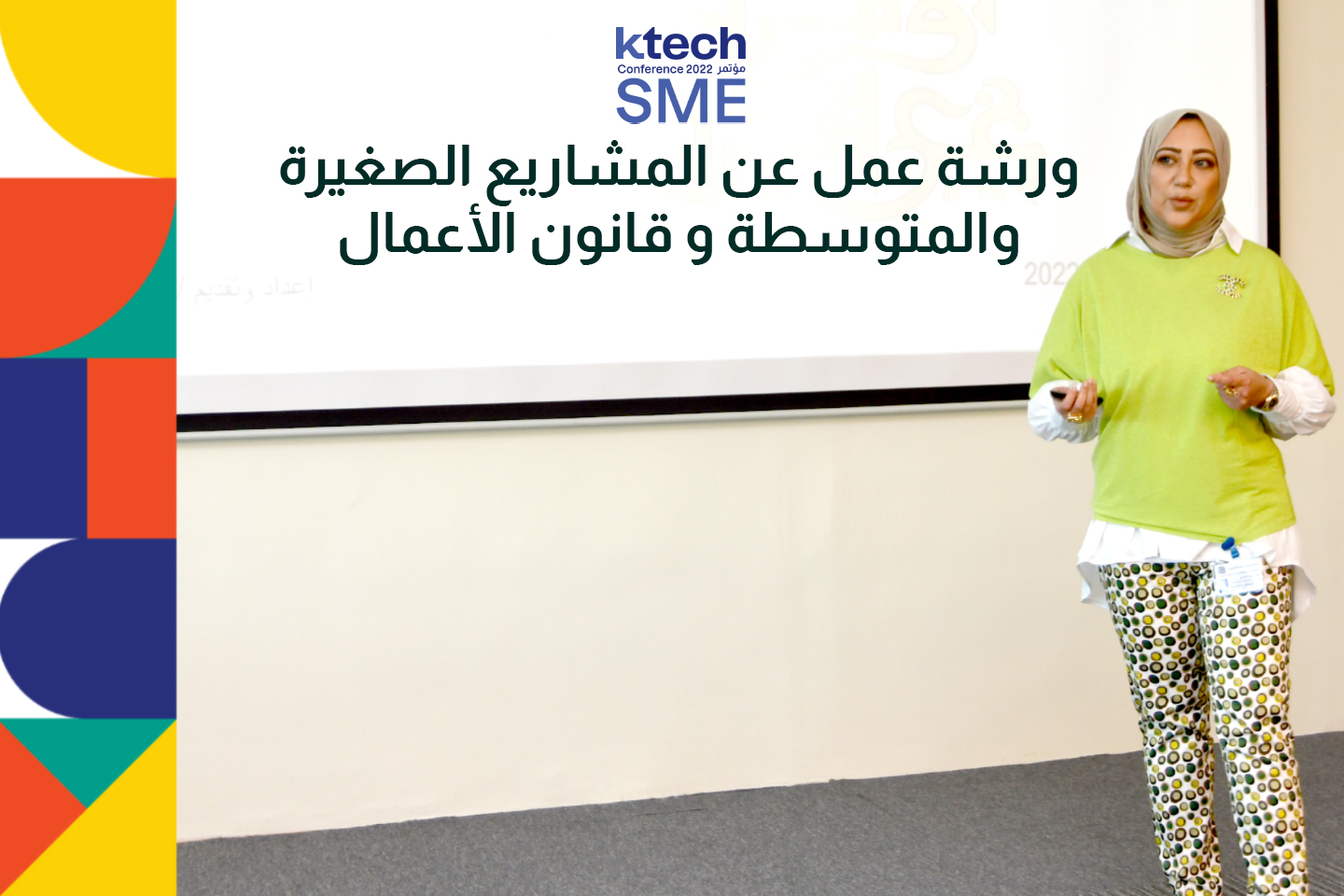 SME 2022 – ورشة عمل عن المشاريع الصغيرة والمتوسطة و قانون الأعمال
Hosted during the SME conference, ktech Institute for Private Training presented an enlightening workshop led by Ms. Adawiyah Al Failakawi of the Kuwait Chamber of Commerce and Industry on November 24th, 2022. Participants received profound insights into the chamber's role, global SME significance, and support programs within the GCC countries. Crucial areas such as Kuwait's labor laws, the National Fund for SME Development, and services offered to SME owners by the Kuwait Chamber of Commerce were explored, addressing common obstacles faced by SMEs.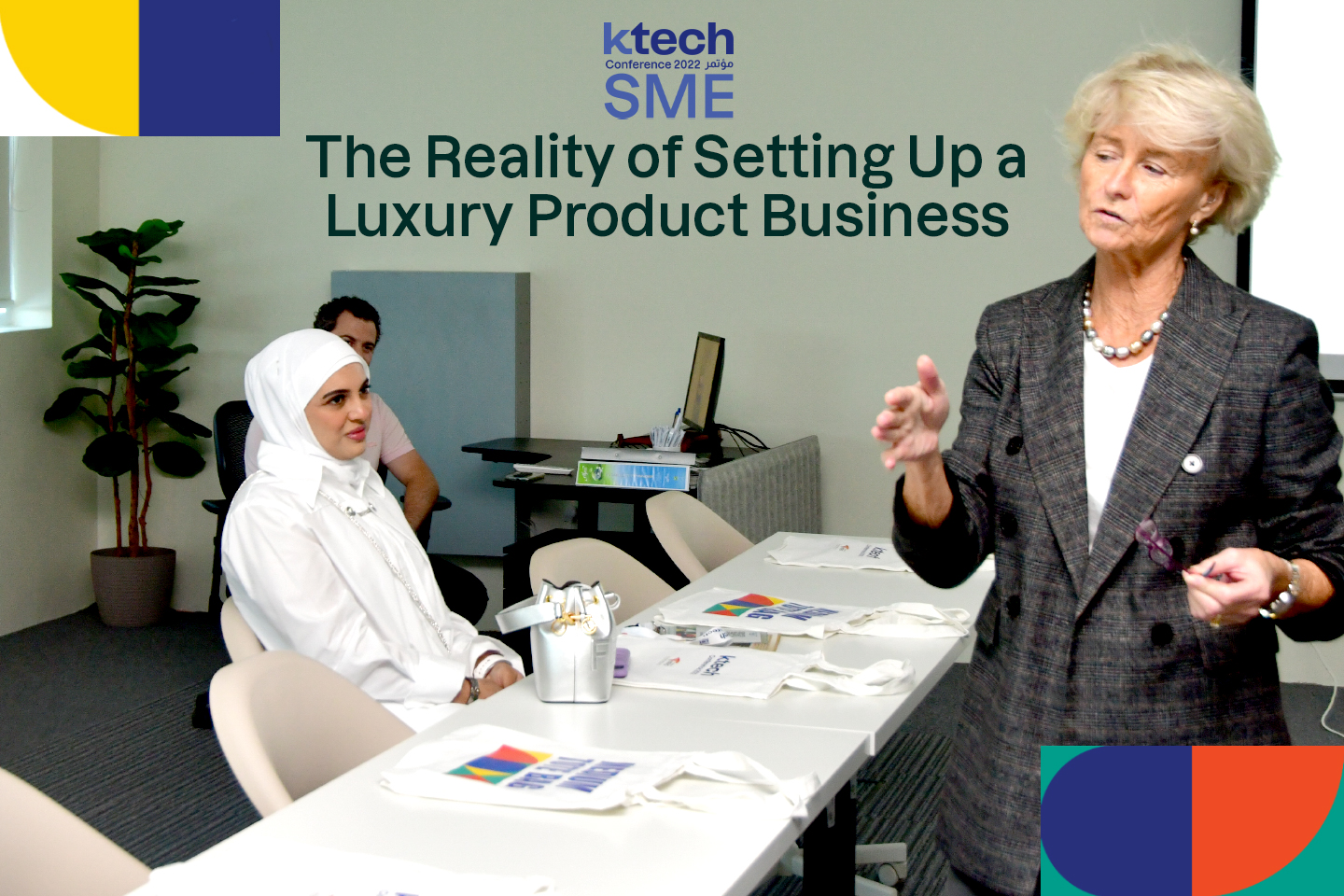 SME 2022 - The Reality of Setting Up a Luxury Product Business
ktech Institute for Private Training hosted a thought-provoking workshop where Ms. Astrid and Mr. Yousef Alhadeedi from The Soap Box offered unique insights into launching a luxury product business. The session highlighted essential aspects such as cultural adaptation in business, innovation, adherence to Kuwait's regulations, and the significance of a self-sustaining business model. The workshop particularly stressed the pivotal role of exceptional customer service within the realm of luxury product enterprises.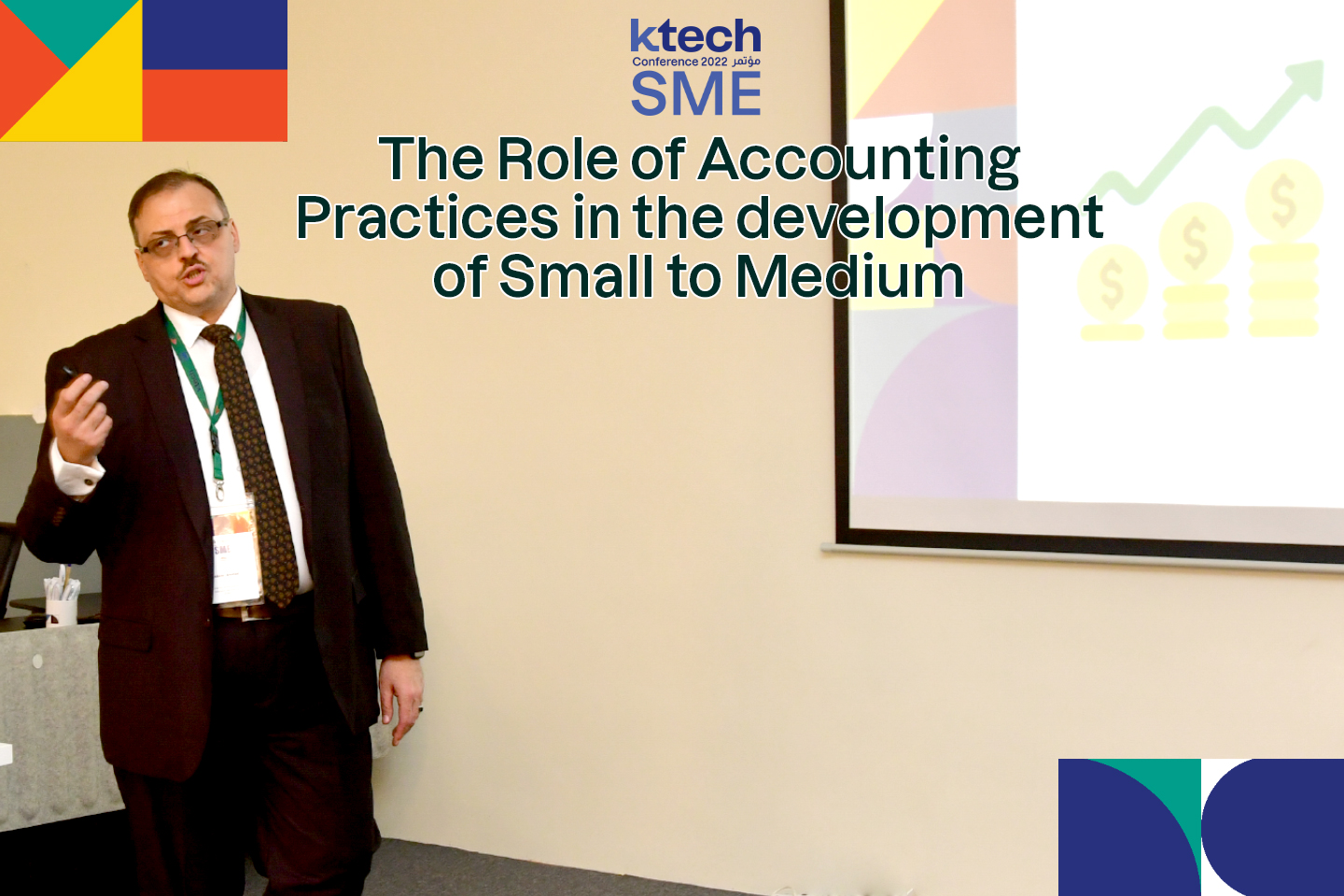 SME 2022 - The Role of Accounting Practices in the development of Small to Medium Enterprises
At the SME conference, attendees participated in a session led by Mr. Essam Ahmad of KPMG. The session delved into the critical role of accounting practices in the expansion of SMEs. Conversations encompassed a wide array of topics including understanding economic units, profitability, the significance of accurate financial data, internal controls, and the vital role of maintaining comprehensive accounting records. The workshop notably emphasized the importance of financial statements in facilitating informed decisions for the financial well-being of businesses.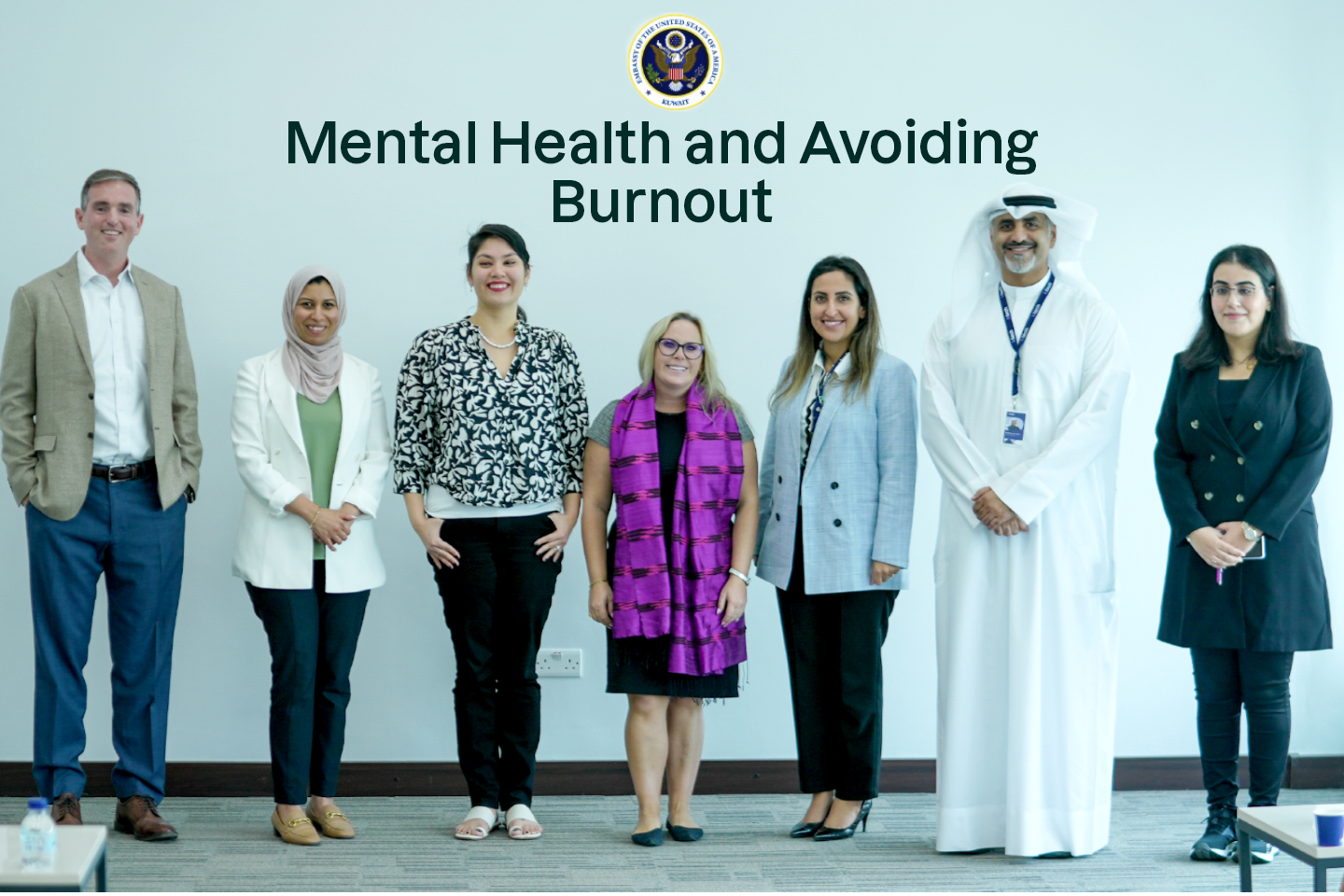 Mental Health and Avoiding Burnout
The US Embassy collaborated with ktech Institute for Private Training to host a crucial lecture on "Mental Health and Avoiding Burnout" for ktech employees. The insightful session delved into fostering mental well-being and offered practical strategies to prevent burnout. Through engaging discussions and expert insights, employees gained valuable tools to manage stress, prioritize mental health, and maintain a healthy work-life balance. This collaborative initiative emphasized the importance of mental wellness in the workplace, underscoring the commitment to supporting ktech employees' overall health and productivity.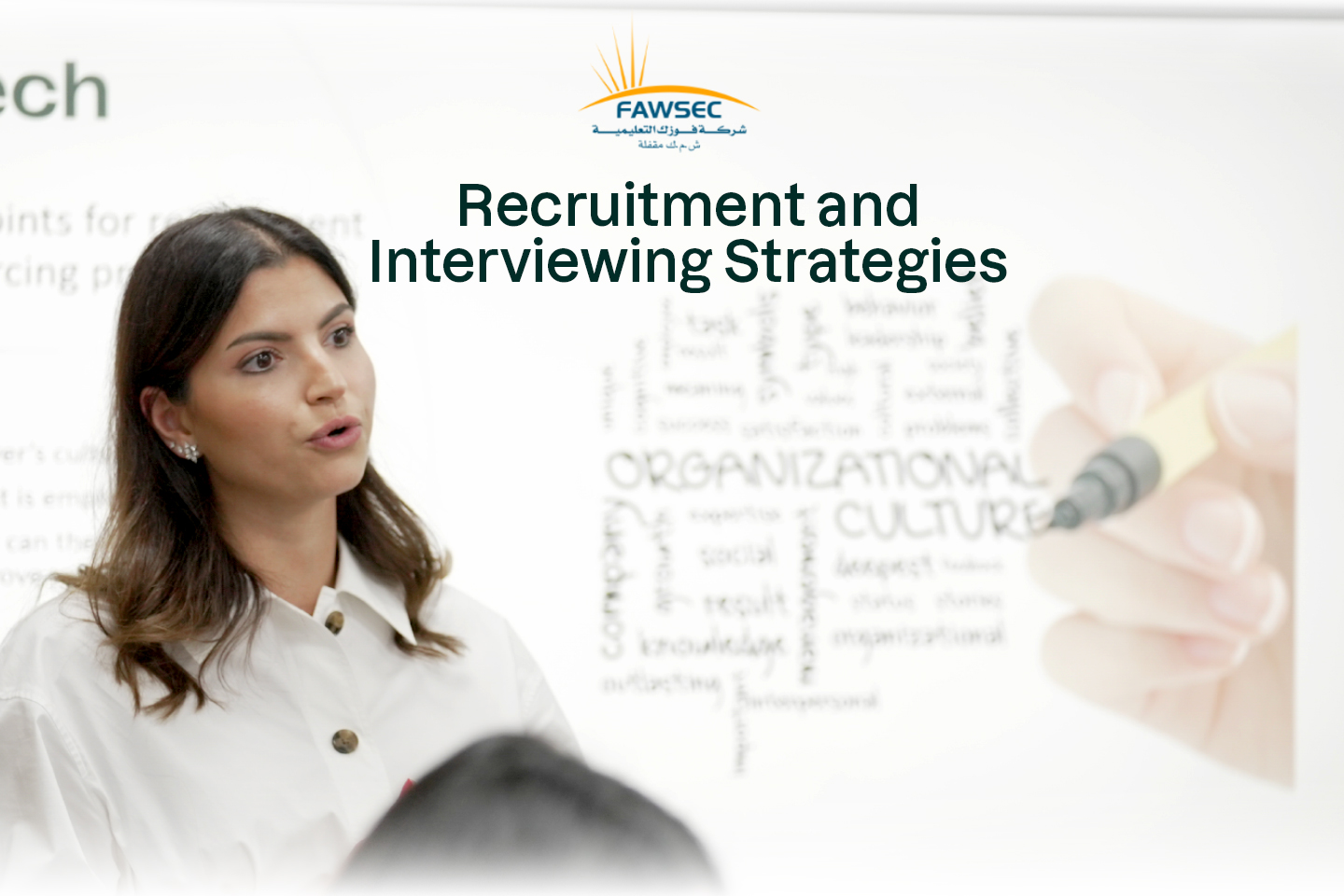 Recruitment and Interviewing Strategies
In collaboration with FAWSEC, we conducted an engaging HR and LinkedIn training session for their employees. This specialized program equipped participants with valuable insights and practical skills in human resources and LinkedIn utilization. The training aimed to enhance their expertise in talent management, recruitment strategies, and effective LinkedIn profile development. This session enriched the skills and knowledge of FAWSEC employees, contributing to their professional development and enhancing their ability to leverage LinkedIn for career advancement.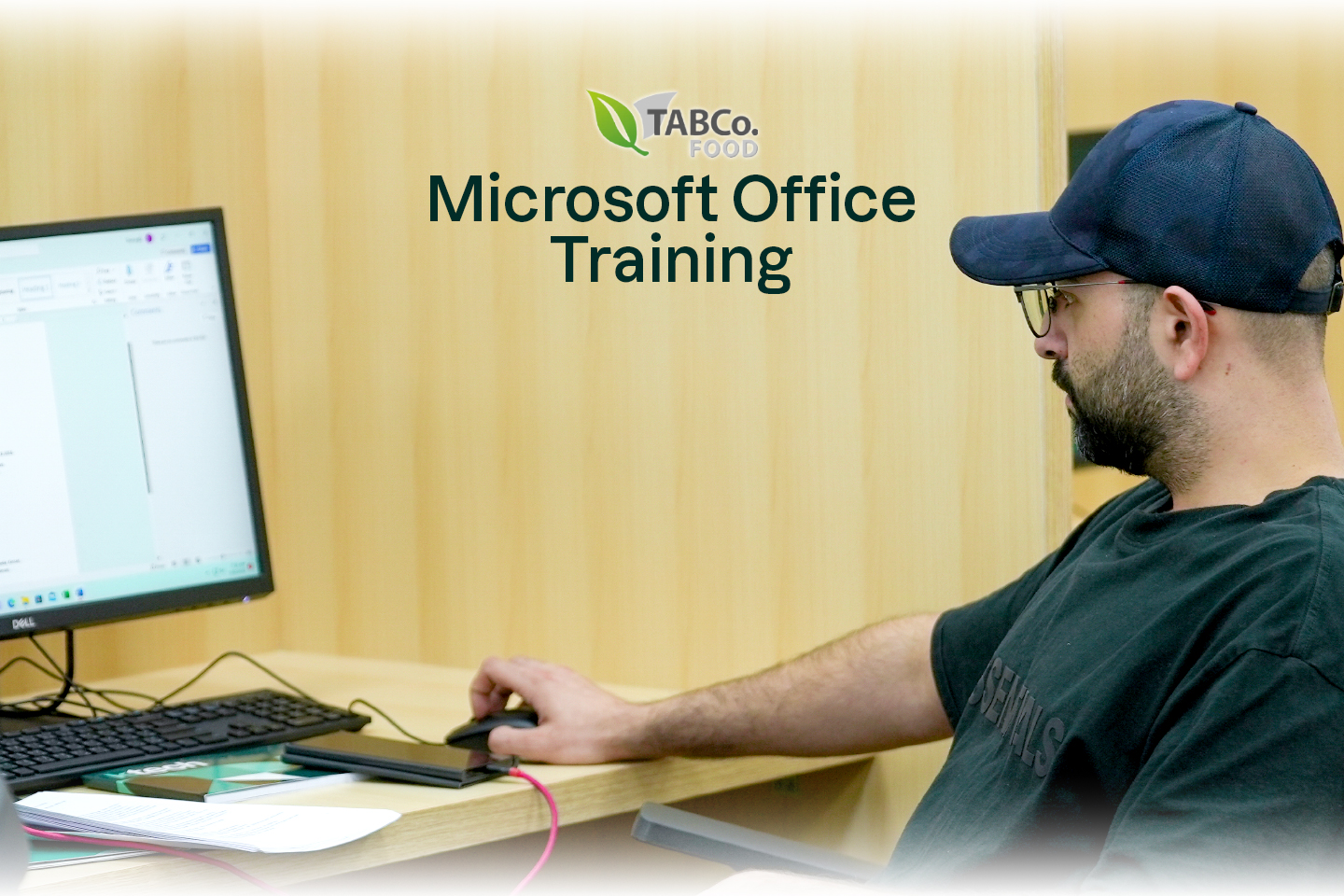 Microsoft Office Training for TABCo
This Microsoft Office training was customized to meet the specific needs of TABco, offering a comprehensive exploration of the Microsoft Office suite. This engaging session covered essential software like Word, Excel, PowerPoint, and Outlook. Participants gained practical skills to optimize their workflow, enhance document creation, and improve communication.  Whether it was for basic, intermediate, or advanced proficiency levels, our training empowered TABco's team to maximize their productivity and effectiveness in various business tasks.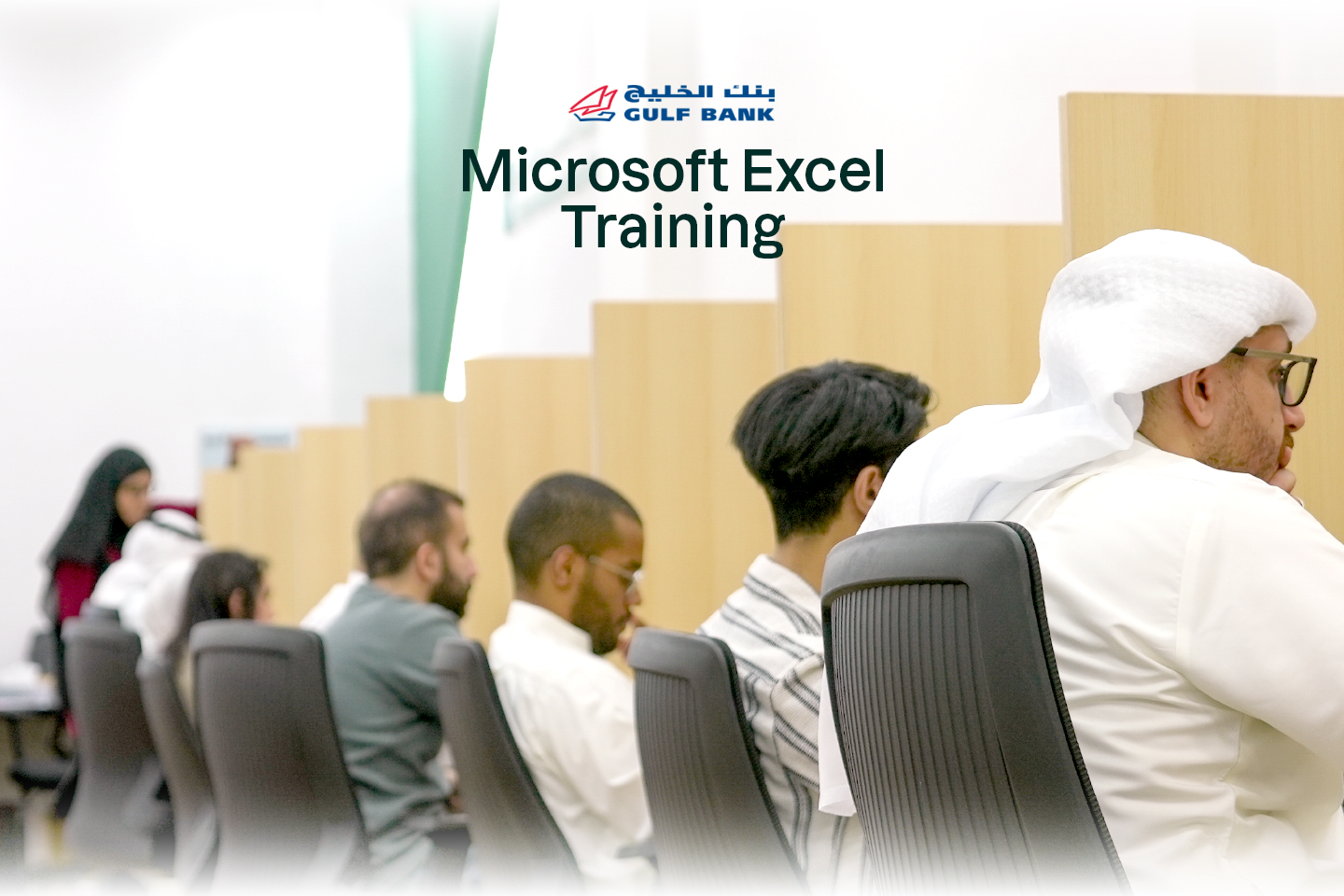 Microsoft Excel Training for Gulf Bank
ktech Institute for Private Training conducted a specialized Microsoft Excel training program for Gulf Bank. This tailored training initiative was designed to enhance Excel proficiency within their team. The program equipped participants with essential skills for effective spreadsheet management and data analysis, reinforcing their ability to excel in financial and data-driven tasks. With profesional instructors and a focused curriculum, employees left with valuable insights to excel in their daily tasks and contribute to the bank's success.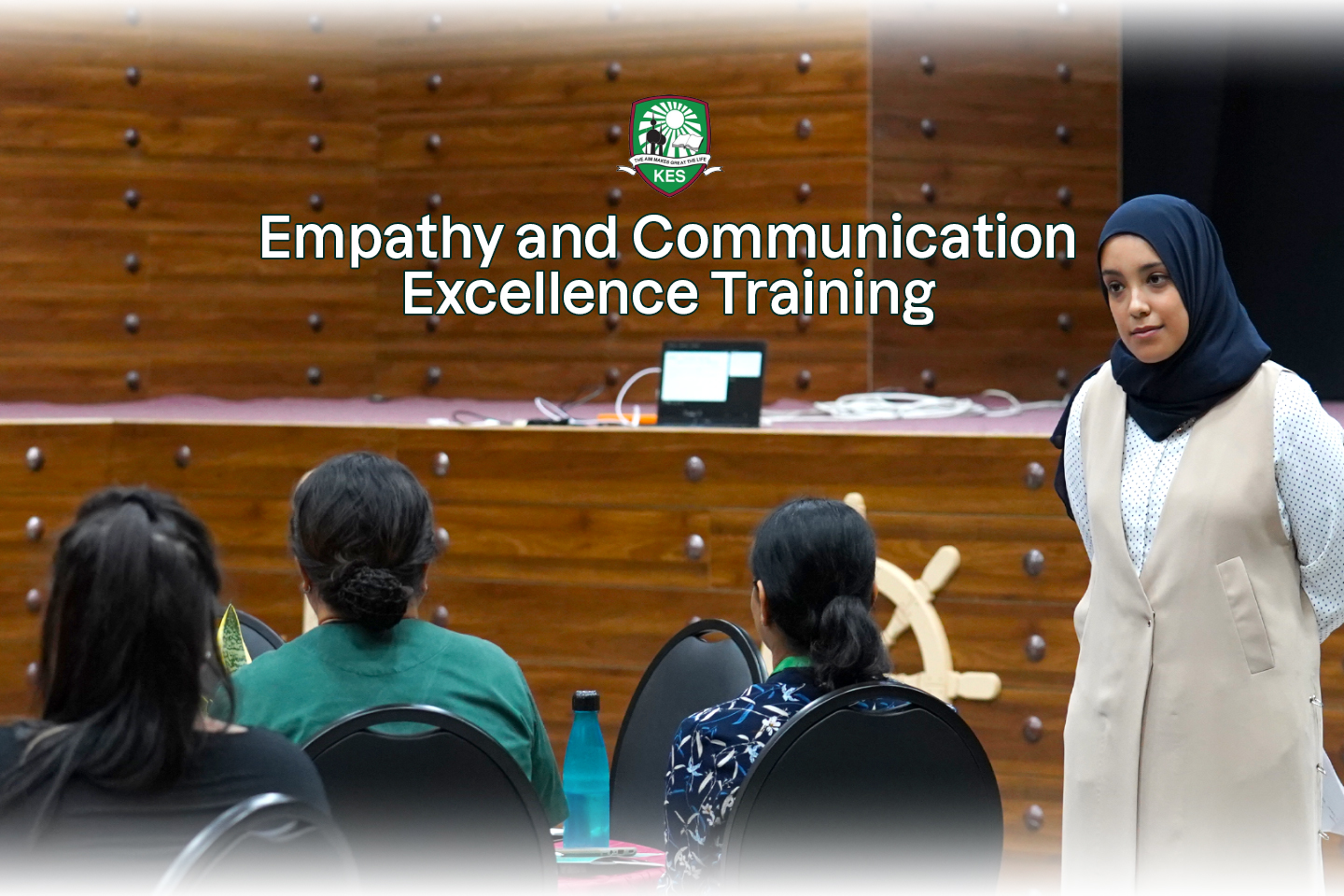 Empathy and Communication Excellence Training
ktech Institute for Private Training conducted an insightful workshop on Empathy and Communication Excellence for the dedicated administrative staff at Kuwait English School. This engaging session explored the art of empathy, active listening, and effective communication. Attendees learned how to enhance their interactions with students, parents, and colleagues, ultimately improving the school's overall communication environment. The workshop aimed to enhance their interpersonal interactions and contribute to a positive and supportive work environment for the administrative team.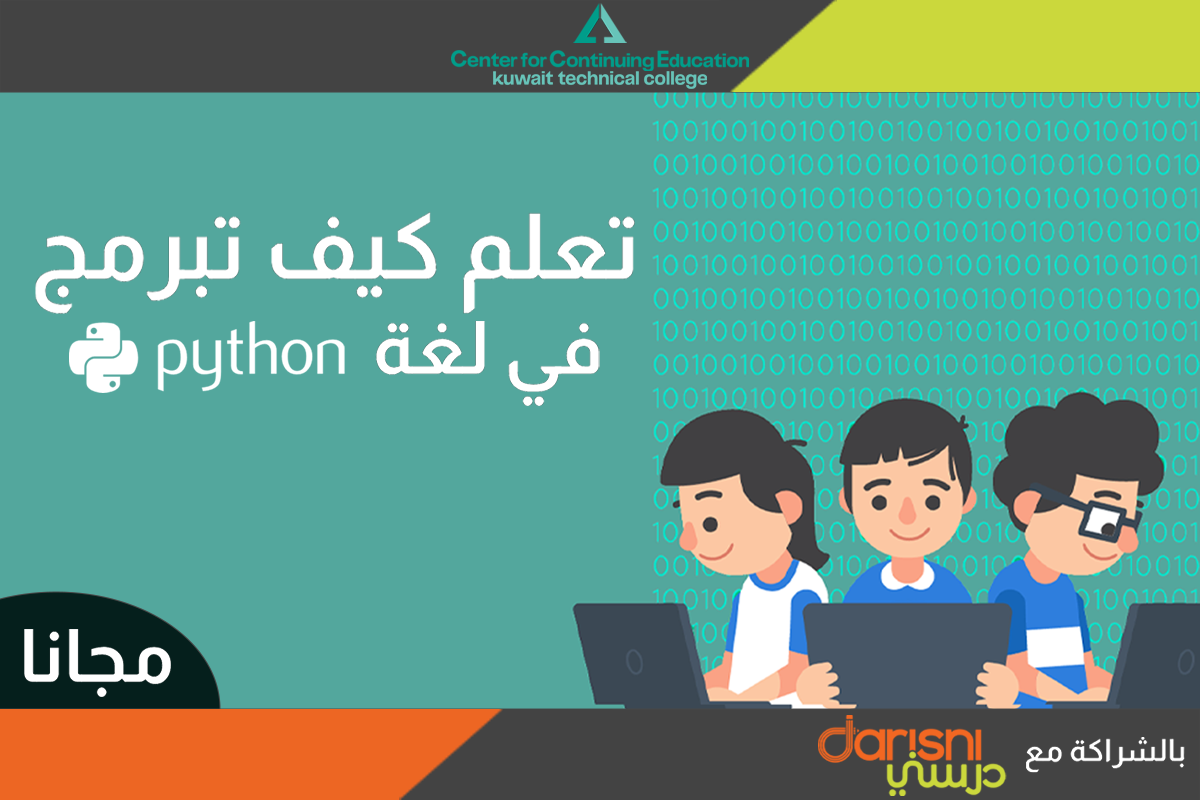 Learn How to Code With Python
On January 29th 2020, the ktech Institute for Private Training proudly launched "Learn How to Code" - the first initiative of its kind to be hosted and delivered at an accredited academic institution in Kuwait in partnership with the Kuwait Foundation for the Advancement of Sciences (KFAS). Through this initiative, female students in years 11 and 12 were invited to participate in an intensive 8-week training program in one of the most widely-used programming languages – Python.
A key objective for this initiative was to expose female high school students to the field of programming. This will ideally spark, at an early age, an interest in this field and hopefully position them towards a future career in programming. If not, participating students will nevertheless acquire a valuable life skill that remains increasingly relevant in the job market.
3 weeks of the program were successfully delivered on campus to 50 participating female students from the Mubarak Al-Kabeer and Ahmadi governorates.
Following the shut-down of all campuses and educational organizations due to the COVID-19 pandemic, the Learn How to Code initiative was successfully migrated online in partnership with two online learning companies:
Watch video Here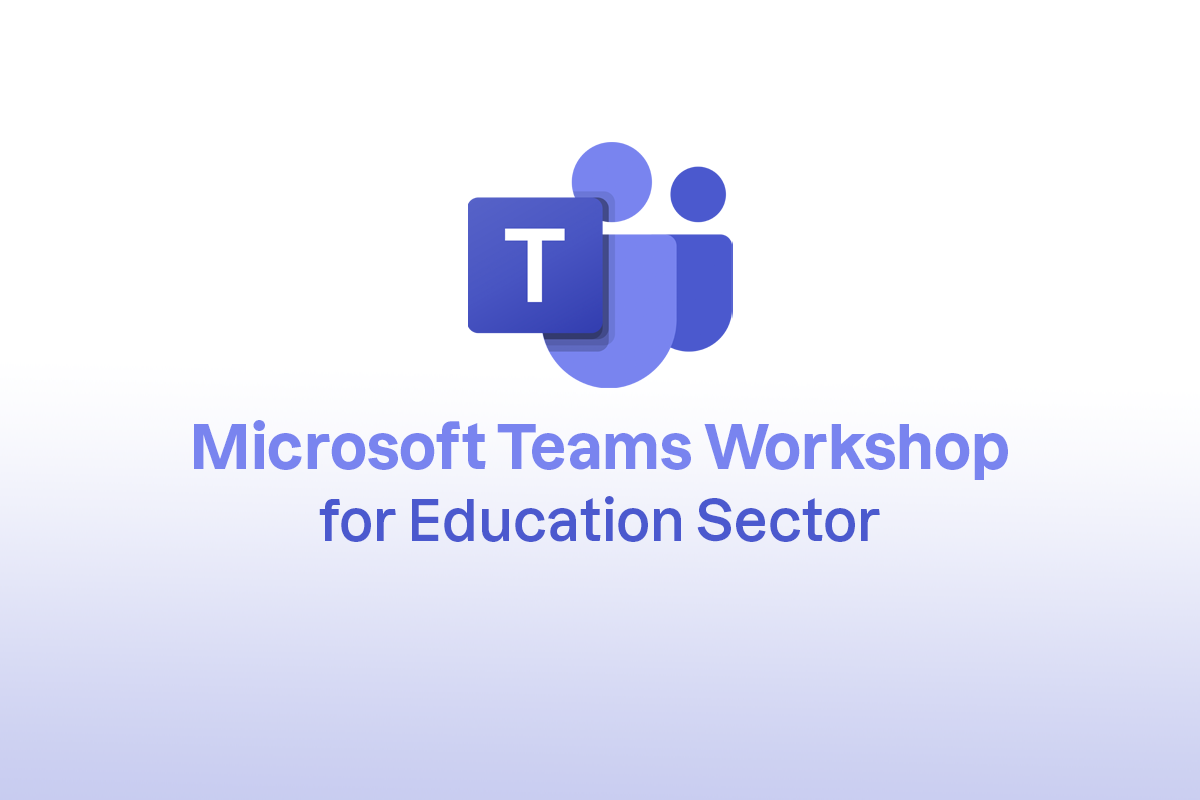 Microsoft Teams Workshop For Education
ktech implemented Microsoft Teams as the official platform for e-learning at our college since the month of April 2020 and accordingly has acquired extensive experience on using this platform, creating positive engagement with students and implementing best practices as recommended by the Microsoft Team. Accordingly, and in the interest of sharing knowledge and resources, the ktech Institute for Private Training organized a training program for educators in the Ministry of Education on how to use Microsoft Teams. The training included the participation of 15 teachers from the Ministry of Education across different grade levels and age groups. The training was conducted from August 23 until August 27, 2020 virtually through Microsoft Teams and was delivered by two faculty members from K-Tech.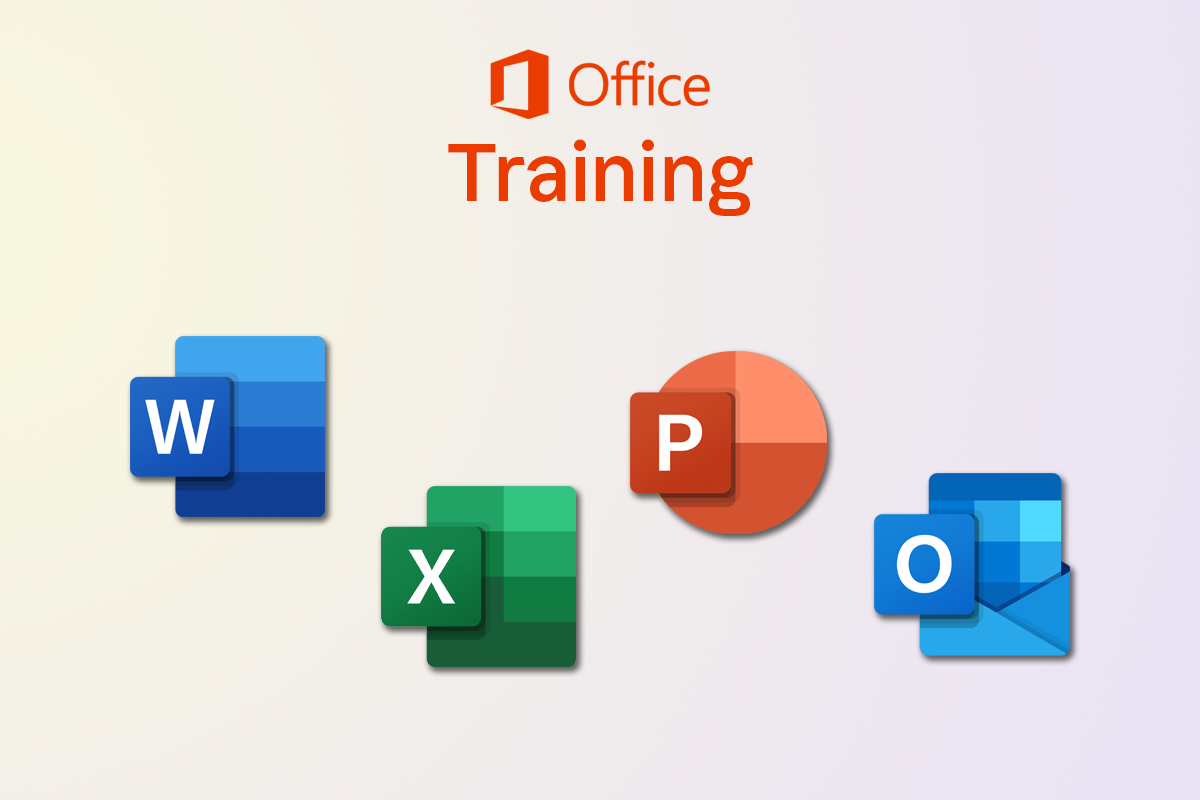 MS Office training
The ktech Institute for Private Training successfully delivers MS Office trainings to a wide variety of private sector clients across different industries, ranging from Banking, Education and Pharmaceutical. The goal of this training program is to support the clients in navigating different Office Suite applications across different levels of understanding – basic, intermediate and advanced.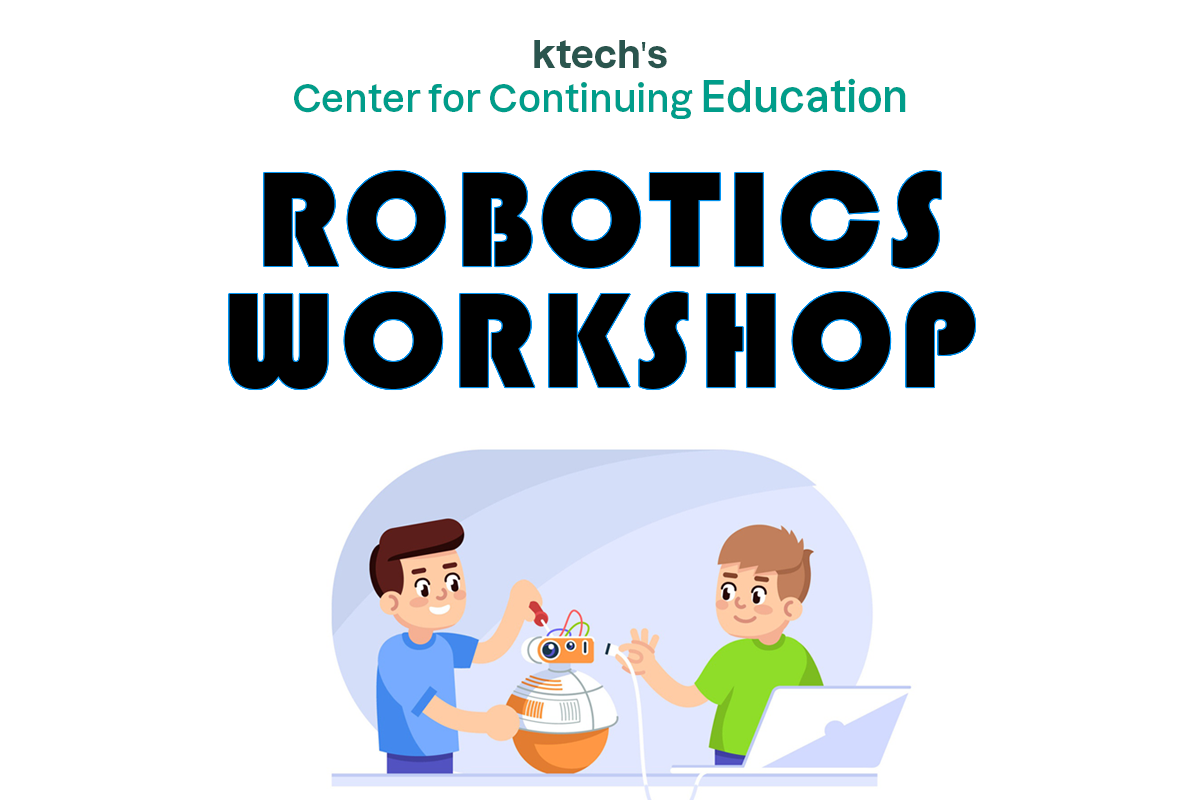 Robotics Workshop
The ktech Institute for Private Training delivered a technologically-themed training program that specializes in Robotics for a younger audience (12 years and older) – also in partnership with KFAS.
The Robotics workshop was delivered virtually through Microsoft Teams. However, for the purposes of the workshop we ordered and delivered special robotics kits to all the homes of the participating students. The workshop was delivered from 5 July until 12 July and we had over 30 participants across different age groups.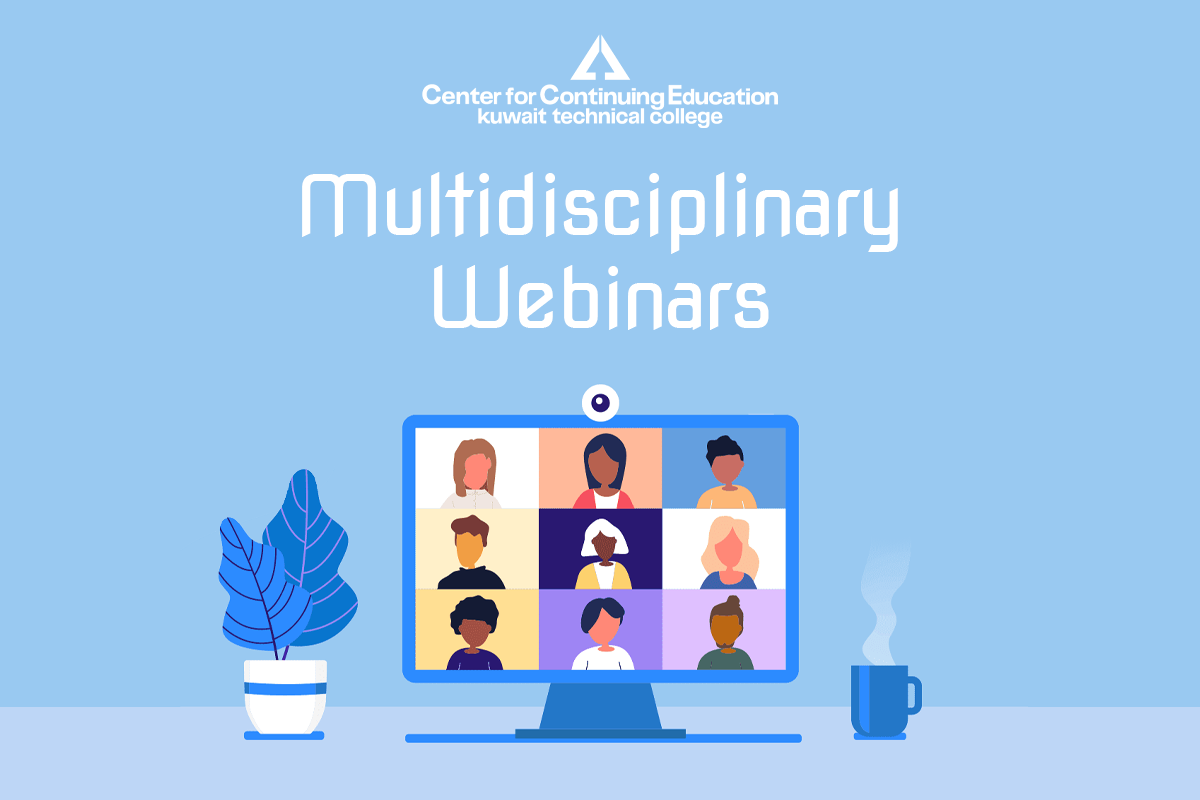 Multidisciplinary Webinars
The ktech Institute for Private Training hosts a variety of webinars across different emerging topics in the training industry.